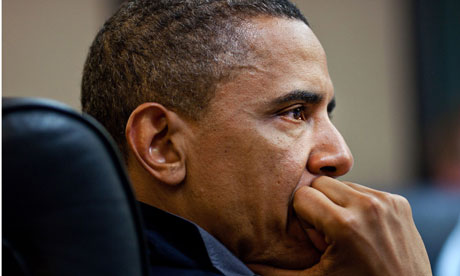 It was late on May Day 2011
when Kristen Urbahn's life changed. At precisely 7.24 in the evening, her husband changed the way the whole world understood that news was no longer the purview of the 'news media'. Of course for the Tweeting wife (@KLF0131) with a husband at work and a big house move on her mind, the emerging seismic global realisation may not have been big on her list of top events. After all, she and her husband had been in public life long enough for her to know that momentous events often come from the White House and
her interest
in the two Dachshunds, evident in her Facebook profile, probably were a higher priority .
A graduate of University of Kentucky in 2006 Kristen Urbahn (nee Forcht), a one time staff assistant at the Republican Leaders Office in Washington and treasurer of the
Christian Law Society
,
moved into Capitol Hill North on Aug. 18, 2009
. It was time for a move when Yale graduate Keith was catapulted into global headlines. The imminent announcement of
Osama Bin Ladin's
death came from Keith, a one time navy intelligence officer and Chief of Staff for former Defence Secretary Donald Rumsfeld, who
tweeted
"I'm told by a reputable person they have killed Osama Bin Laden
."
The news was out.
The Horn picks up the story
: "At 9:45 p.m., Dan Pfeiffer, the White House Communication Director, tweeted "POTUS to address the nation tonight at 10:30 p.m. Eastern Time," a message that was shared with White House press corps. The president had not spoken by that time but news outlets like CNN, New York Times, and CBS among others confirmed Osama's death by 10:40 p.m."
10:25 – Twitter is on fire, with
a tweet from a CBS news Producer
(Jill Jackson) with fewer than 4500 Twitter followers) confirming a leak that Bin Laden is dead retweeted over 1000 times
10:50 – The White House
invites Facebook users to discuss the pending announcement
(where the Presidential address is also scheduled to be broadcast)
10:53 – print media demonstrates where it can't compete so well, with a journalist for a major national magazine noting that this announcement was going t
o "profoundly screw up"
their Royal Wedding edition.
11:15 – Osama Bin Laden's death confirmed by the White House
At 11:35 p.m, President Obama addressed the nation to announce that Osama bin Laden was killed in Abbottabad, Pakistan, an operation carried out by US Navy SEAL's.
For Kristen Urbahn, thoughts of house moves and the dogs vanished.

Obama's announcement was more of a confirmation to millions of Twitter and Facebook users around the world who were informed about the Al Qaeda leader's death through social media platforms.
A soldier in Afghanistan learned about the death of Osama bin Laden on Facebook,
reported the Washington Times
. A TV producer in South Carolina got a tip from comedian Kathy Griffin on Twitter. A blues musician in Denver received an email alert from The New York Times. And a Kansas woman found out as she absently scrolled through the Internet on her smartphone while walking her dog.
A
Guardian article revealed
that the spike was so large that some news sites were struggling to cope, and seeing their response times slowed so that they took six times longer to respond, or even crashed under the load. Mobile sites were particularly vulnerable as people logged in from smartphones wherever they were to read the news.
Twitter announced
that "from 10:45 p.m.-2:20 a.m. ET, there was an average of 3,000 Tweets per second." The number surpassed 5,000 at 11 p.m. and remained that way past the president's remarks with details
reported CNN
.
At geo-location service Foursquare, more than 185 people in San Francisco had "checked in" to a "Post-Osama bin Laden World" using their smartphones.
Although Keith Urbahn says "My source was a connected network TV news producer. Stories about 'the death of MSM' because of my "first" tweet are greatly exaggerated," He is in the spotlight. The confirming
Tweet from Jill Jackson
created the storm.
It was Twitter that fired off the media coverage and required fast work from the traditional media to catch up to compete and feed the social media frenzy. The mix of media interaction and
aggregation
is also fascinating with the
BBC using Google Maps
to show the site of Bin Laden's hideaway. This is complete change in media dynamics as we understood it only months ago.
The reach of this story is astonishing and reflects so much of what we understand about how social media in particular takes information from organizations and spreads it round the world. No one could doubt that the media, and ordinary people, fed the frenzy fast. Some information passed on and was fresh, some was a bit old (in internet time) before it was shared. The timeliness of response and reaction is a study in how fast information is now shared.
We know that organizations are porous and that information leaks out of organization, including the White House.
Keith Urbahn and Jill Jackson
not only knew, they made the intelligence public really fast and to a fast growing audience.
What makes this story so fascination is the extent to which we can explore the lives of the actors. Such is the transparency provided by the internet, we even know the names of
Kristen Urbahn's dogs and a very human story is told.
The abundance of information and necessary curation needed to bring the strands together is part of the process of understanding what is useful and helpful but what happened in the hours and days after the event are equally fascinating. The nature of internet agency has changed people's lives.
Keith and Kristen Urbahn have become inextricably linked to the events in Pakistan and Washington. Coffee shop owner,
Sohaib Athar
a graduate of Preston University, has been plucked from obscurity and will forever be associated with the events of May 1 2011. "Uh oh, now I'm the guy who live-blogged the Osama raid without knowing it," he tweeted after connecting president Obama's announcement to what was taking place in his neighbourhood.
While this story is one of our times, the nature of
Reach, Timelessness, Transparency, Porosity, Aggregation, Abundance, Curation and Internet agency are by no means a mystery.